1.What does Pocket Sprung mean?
Pocket Sprung means that each spring is encased in its own separate fabric pocket within the mattress.
Traditional open coil springs:
Individual pocket springs:
2.What are the different types of Pocket Sprung mattress available and how does this impact support?
This has a resulting impact on the firmness of the mattress as follows:
Soft Support: 800 pocket
Regular Support: 1000 pocket
Regular / Firm: 1500 pocket
Firm: 2000 pocket
Extra Firm: 3000 pocket
This gives the mattress a better overall balance of support; evenly distributing it throughout the surface.
3.What are the different types of finishes available for Mattresses?
Quilted:

Tufted:

Pillow Topped:

Side vented: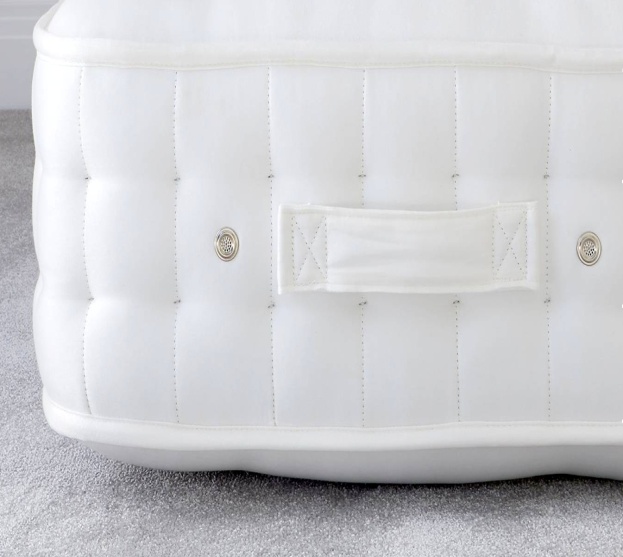 4.What are the different types of Foam used in Mattresses?
Reflex Foam – medium – high density. Provides support to memory foam.
Memory Foam – Moulds to the contours of the body – for support and comfort. Absorbs movement and reduces pressure points.
Gel Foam – similar to Memory Foam but gel particles are fused to the memory foam to combat issues of overheating.
Latex Foam – made from natural latex rubber. Breathable.
5.The most important factors to consider when choosing a new Mattress?
Focus on comfort. The most important thing to consider is your own comfort level. Even if you buy the most expensive mattress, you won't have the best sleeping experience of your life if you're not comfortable on it. To find a mattress you're comfortable with you need to consider several other factors, like the size, firmness and type of materials used in the mattress.
For more information on choosing the perfect mattress for you – please feel free to contact us at  – info@fitzwilliammattress.ie where one of our Mattress Expert advisors will assist you.